V-FINANCE is Sustainable Finance Partner of Borsa Italiana for sustainability initiatives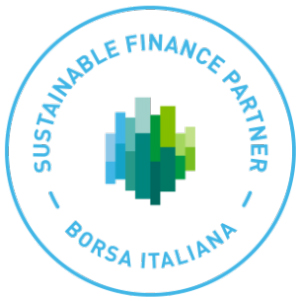 V-Finance is a member of Borsa Italiana's "Sustainable Finance Partnership". As a Partner in the programme V-Finance wishes to enhance and share its expertise and experience on sustainability issues.
The company aims to be the institutional reference point between sustainable SMEs and Capital Markets. V-Finance has matured qualified skills over two decades on finance, governance and equity markets. V-Finance has developed an important track record in the field of extraordinary finance for Italian SMEs.
Anna Lambiase, CEO, V-Finance: "We are very pleased to join this initiative promoted by Borsa Italiana which aims to support sustainable finance. In our role of supporting SMEs, we will have the opportunity to show how sustainability has now become essential for Italian companies in their development and in their relationship with investors, increasingly consolidating the role of finance in the process of sustainable transition to incorporate ESG principles and innovative sustainable finance".
Borsa Italiana: "We warmly welcome V-Finance to Borsa Italiana's new 'Sustainable Finance Partnership' network. For several years now, Borsa Italiana has been at the forefront in actively promoting sustainable finance. Many initiatives have been implemented with the aim of improving dialogue within the financial community. The Sustainable Finance Partnership has the ambitious goal of fostering and facilitating the exchange with the main players in the country to develop innovative solutions on sustainable finance issues for the Italian market."
AdmVfinance21
V-FINANCE is Sustainable Finance Partner of Borsa Italiana for sustainability initiatives V-Finance is a member of Borsa Italiana's "Sustainable Finance Partnership". As a Partner in the programme [...]